Tapes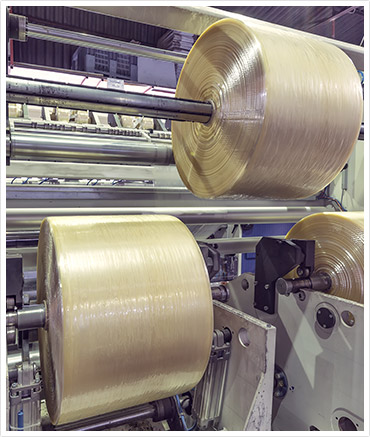 We offer multitude chemistries and grades to cater the rapidly growing specialty tapes industry. Our range of pressure sensitive adhesives caters to an array of applications such as
Single & Double Sided Foam Tapes with PU foam, PE Foam, XLPE foam, EPDM and Nitrile foam backing.
Tissue Tapes.
PVC & Polyester Film Tapes.
Fabric Tapes.
HDPE Tapes.
Metal Foil Tapes.
Non-woven fabric tapes.
Our growing emphasis is in the field of medical tapes serving application such as Zinc Oxide plaster tapes, diapers, feminine healthcare products and trans-dermal patches .The impetus lay in developing custom solutions by optimizing various performance parameters like tack, adhesion, cohesion, anchoring, etc. to match specific application requirements.
Estocryl 6074
Estocryl 6074 is solvent based pressure sensitive adhesive useful for manufacture of a variety of tapes such as single and double sided PE Tapes, Tissues Tapes, Foil Tapes, etc.
Estocryl 6032
Estocryl 6032 is a solvent based pressure sensitive adhesive used in manufacture of a variety of single sided or double sided foam tapes.
Esterbond 6092
Esterbond 6092 is water based pressure sensitive adhesive for manufacturing of specialty tapes of low energy surfaces like foams such as PU, Polyester, EPDM, XLPE, etc. The adhesive exhibits excellent combination of high tack, peel and high temperature shear resistance.
Estocryl 6012
Estocryl 6012 is pressure sensitive adhesive used for manufacturing of woven HDPE fabric tapes.